SCHOOL OF DREAMS

Tinny Boat Workshop on the Tweed River, 2021
The Moon is a Fish Workshop,Incendium Radical Library, 2019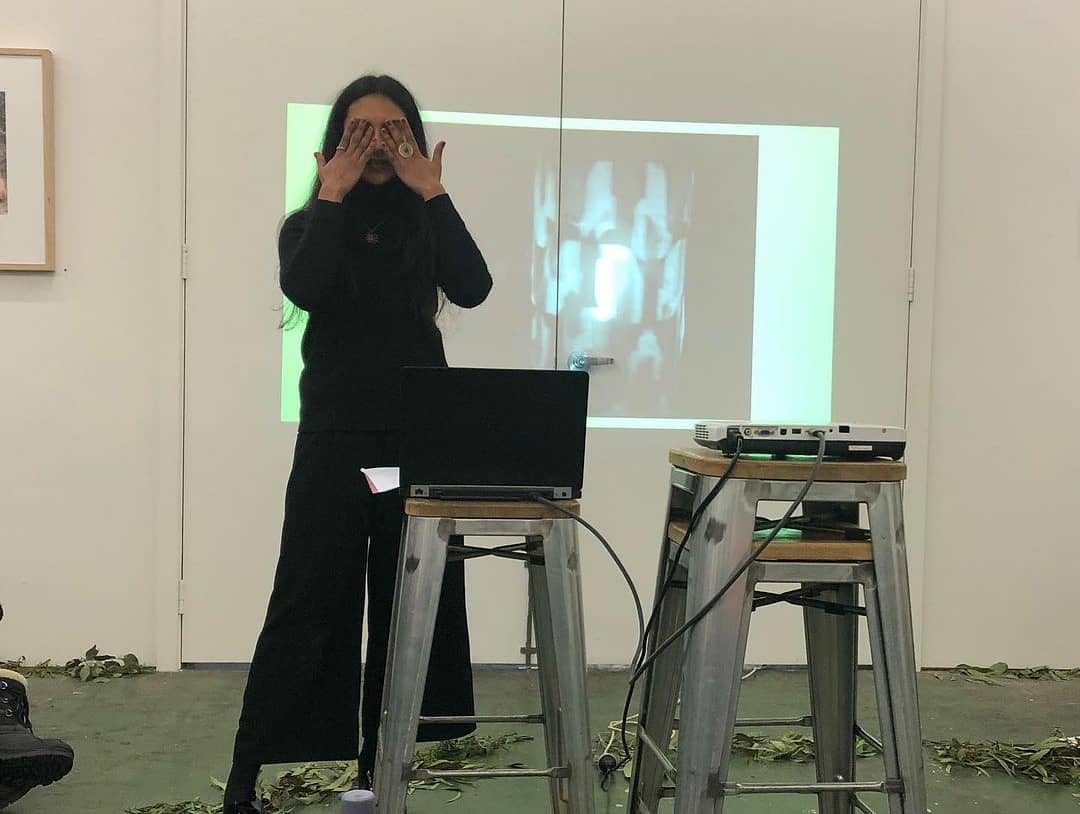 The Two-Headed Bird Surrealist Writing Workshop, Free Association + Schoolhouse Studios, 2019
School of Dreams Imagination Workshops are rooted in the idea that the artist must perform between two realms – the dream realm and the waking realm. To unearth the mythological, illuminative and transportative potential of our subconscious, we must go to sleep or look out the window. To keep ourselves close to the source of imaginations, we keep a daily dream journal practice.

School of Dreams is for people of all ages and backgrounds, whether you are a creative practitioner or just curious about other realms and the performance of every day life.

School of Dreams is facilitated by writer, artist and Community Dream Project founder, Manisha Anjali. She has facilitated dream and creativity workshops at University of Melbourne, RMIT First Site Gallery, SIGNAL Arts, Back to Back Theatre, Arts Gen, Digital Writers' Festival, Incendium Radical Library, Express Media, West Writers Group and Free Association.

For all workshop inquiries, email communitydreampractice@gmail.com.

UPCOMING
SCHOOL OF DREAMS
BACK TO BACK THEATRE
Sunday 20 March 9.00-5.00pm
BOOK TICKETS

PAST


SCHOOL OF DREAMS RIVER WORKSHOP
ON A TINNY BOAT
REGISTER YOUR INTEREST.


SCHOOL OF DREAMS
[BOOKED OUT — JOIN THE WAITLIST]
SIGNAL Arts

DREAM WRITING WORKSHOP
THEATRE OF SPEED
Back to Back Theatre

SCHOOL OF DREAMS
SIGNAL Arts
with guest artists Anton Rivette, Darlene Silva Soberano and Thabani Tshuma.

UNCONSCIOUS PRACTICE
UNIVERSITY OF MELBOURNE
Faculty of Fine Arts and Music

SURREALIST WRITING WEBINAR + WORKSHOP
Digital Writers Festival

THE TWO-HEADED BIRD WORKSHOP
Free Association and Schoolhouse Studios
with support from City of Yarra Small Projects Grant

THE MOON IS A FISH WORKSHOP
Incendium Radical Library
Summer Writer's Residency